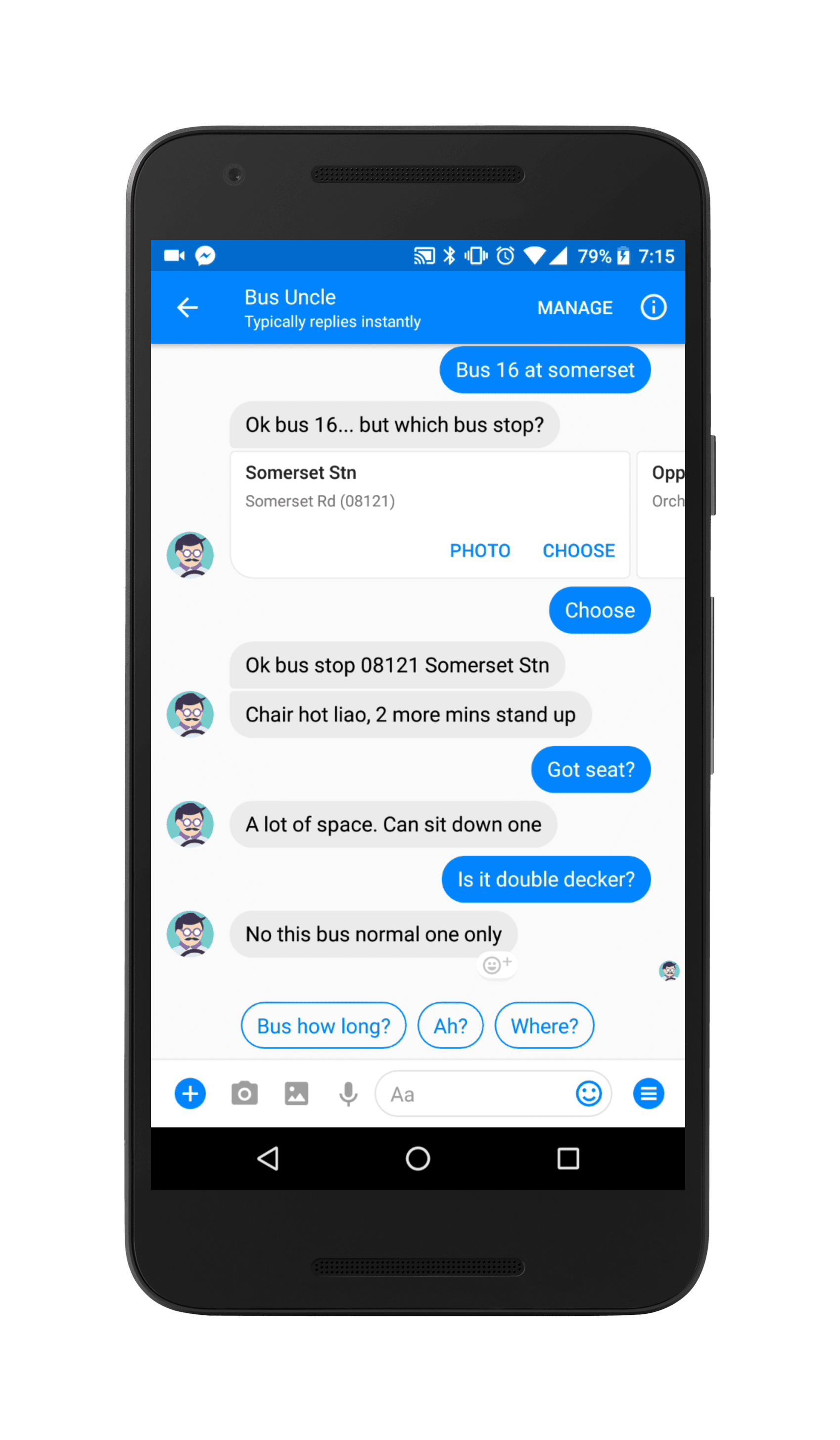 Bus Arrival Timings

Bus Uncle delivers real-time information about your bus arrival timings. You can even ask him whether the bus is a double decker, how crowded it is, and stalk the bus!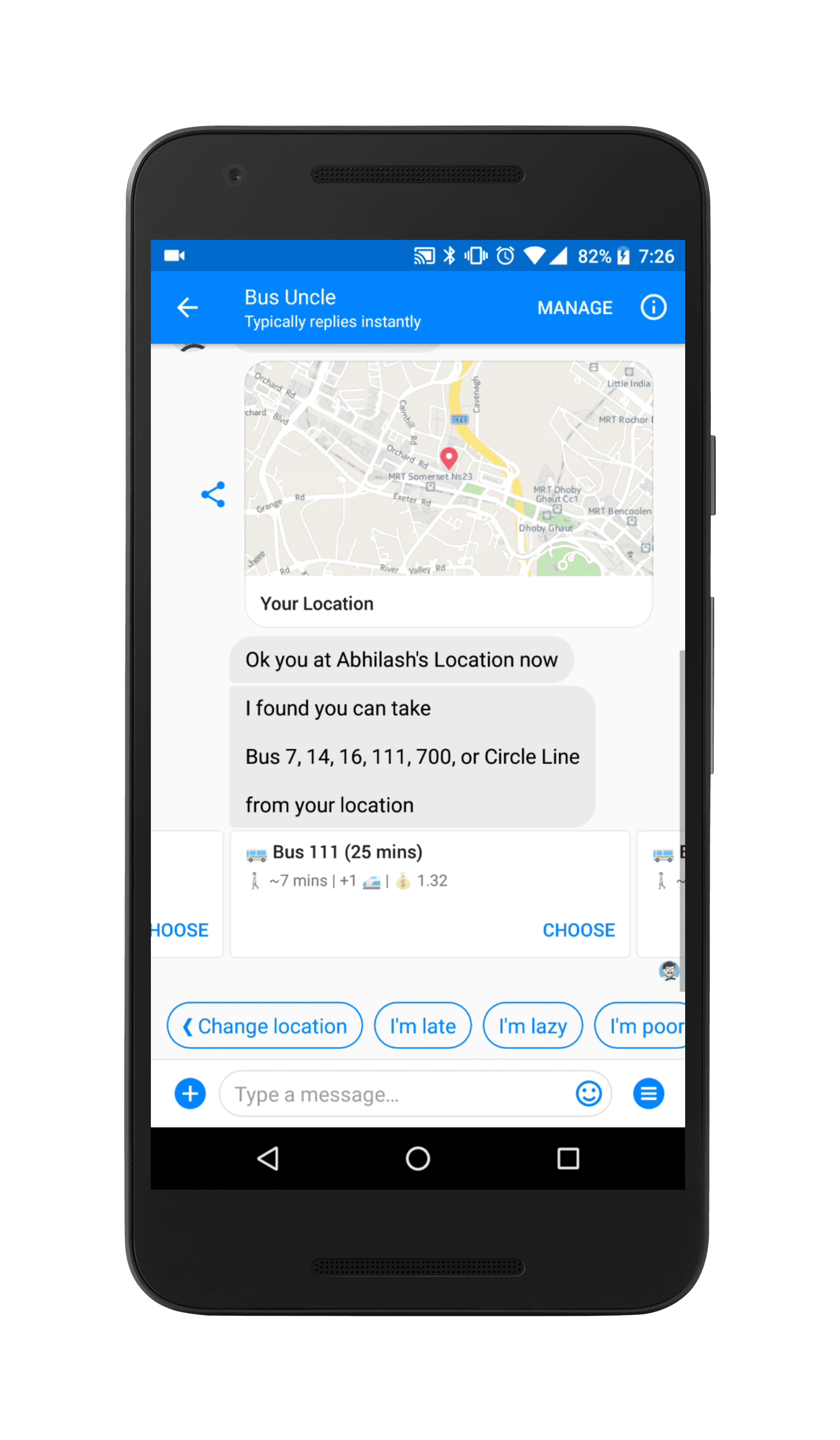 Navigation

Bus Uncle gives you directions, to wherever you want to go. Step-by-step directions with buses, MRTs, and walking maps, as well as durations, transfers, and prices are shown for your convenience.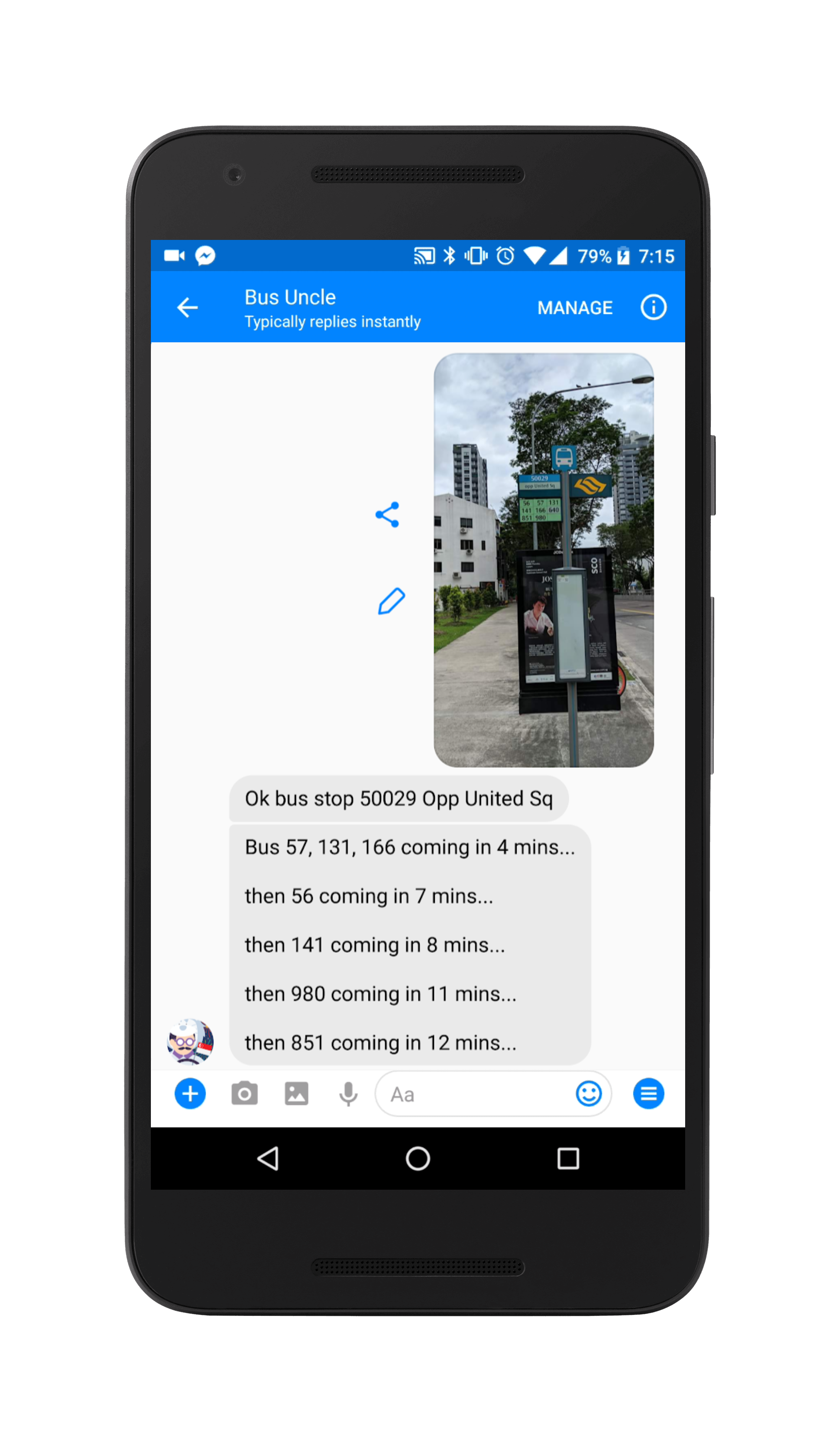 Image Recognition

Sometimes you just want to know your bus timings without typing. Enter Snap Snap, a feature where you can just take a quick photo of any bus stop panel and get your bus timings instantly!