Why are tags only used for Cards and Documents and Attributes for users?
Tags deals with static data, data that does not change. Tags ensure that your end-users will be able to find any content you've put up. Attributes enables your chatbot to record dynamic data. Every user is different hence, the data set for each user can vary widely. Attributes caters the large array of data and allows you to segment them for broadcasts or personalised messages.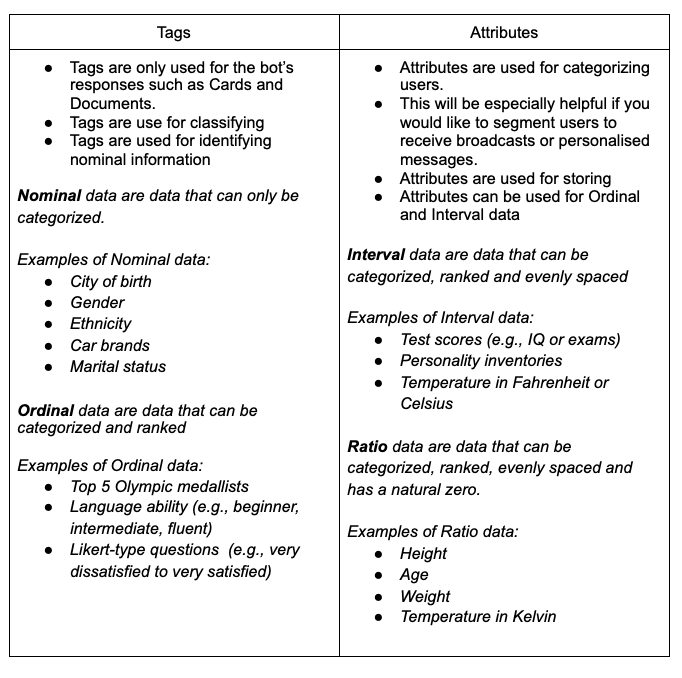 Here is an example of Tags being used: 
Below, you can see that these cards are being tagged. The apparels with the tags 'male', 'men','mens','store' and 'tank'. 
If we ask the chatbot for 'male tank top' this is the result in a carousell format where users can browse all items with the tag 'male' and 'tank':
Attributes works as a filter or query for your users base on the data we have about them. Some examples attributes are birthdays, location and membership info.
Here is an example of Attributes in use for a broadcast:
Under "Target subset of user", we have used the attribute of 'birthday' equals 21 Apr and it has an estimated reach of 53 users. We can now send targeted messages to people whose birthdays are on 21 April!
Visit BotDistrikt to build your own bot!